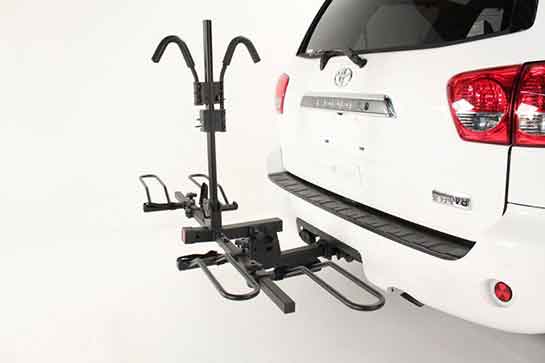 What Electric Bike Rack is Best for a Motorhome
What Electric Bike Rack is Best for a Motorhome?

If you have an RV or Motorhome and you you are like us, then most likely you have an Electric bike or eBike, that you would like to transport along with you on your next trip. Your best option, is to buy a platform style hitch rack, which would allow for safe and secure transport of your bike.

Did you know, most e-bikes make longer distances seem in reach. Did you know, from a recreational point of view, the eBike opens the door to a whole new world of activity. The eBike itself is by itself a fun way to get around. But what do you do when you need to transport your newfound form of transportation?
So, whether it's to get the bike home from the dealer, or to open up your biking world beyond what you can reach from your house, there are many times that riders want to put the bike on their car and is why you will need a platform hitch rack that can support your new ebike.

E-bikes are all the rage these days, then ever before. From electric-specific product lines, to an eBike conversion kit, pedaling with motorized power is showing no signs of slowing down. And we understand, which is why we went out to create the worlds best electric bike rack for any vehicle wth a hitch. The Hollywood Electric Bike Rack called the Sportrider for Electric Bikes.