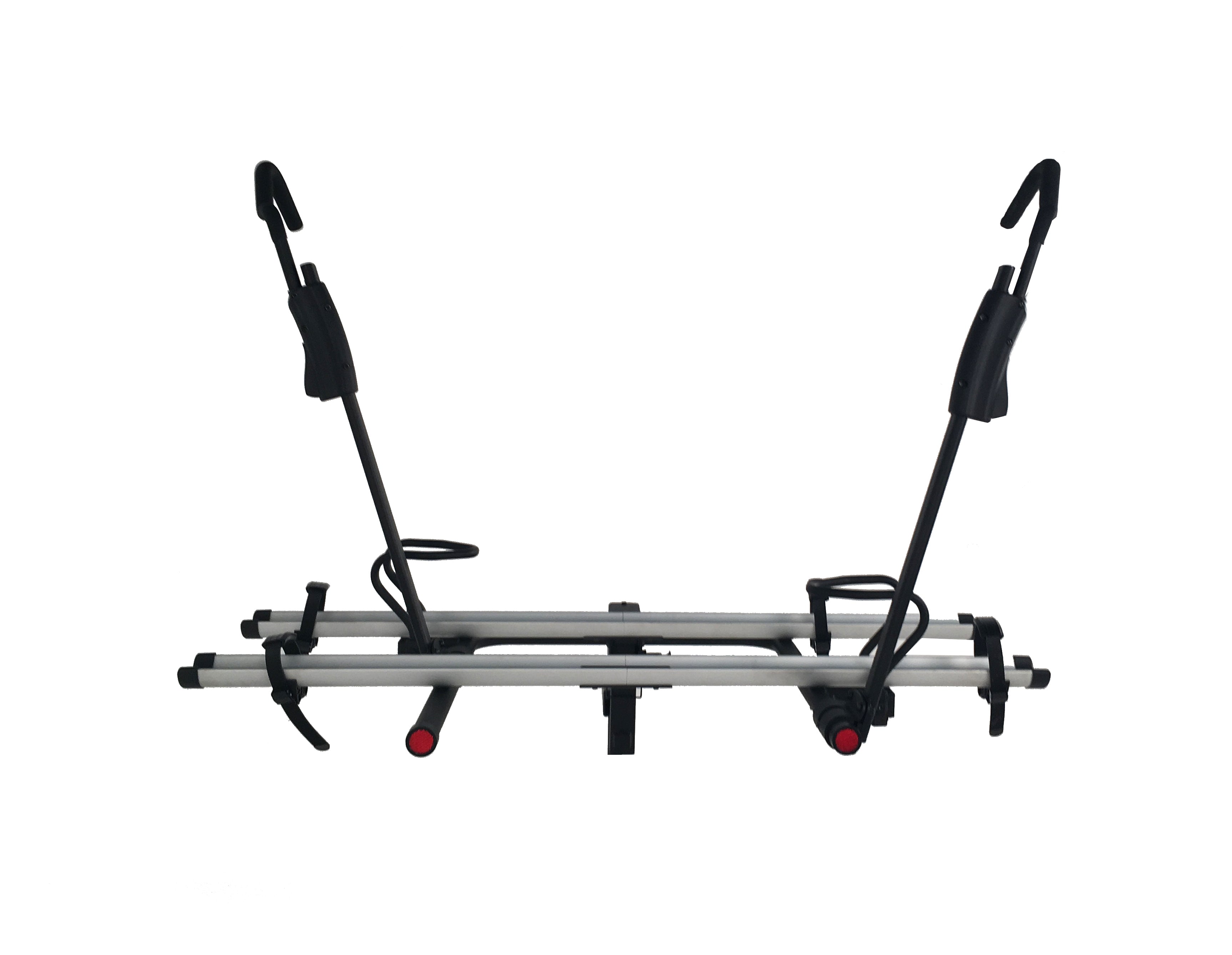 Bus Mounted Bike Carriers
Bus mounted bike carriers are usually attached to the front of the bus. They may flip up against the bus, out of the way, when not carrying any bikes.

Automobile mounted bike carriers can be attached to the roof, rear trunk, or rear tow hitch, depending on the vehicle.

Bikes may be mounted in the carriers by clamping both wheels and providing some additional vertical support, by clamping the rear wheel and the front dropouts, or by clamping the top tube.

There is a device available that connects from the stem to the seat post, to provide a top tube equivalent suitable for mounting in these carriers for step-through frame bicycles that do not have a top tube. Carriers that clamp on the front dropouts may also provide a built-in locking mechanism. Carriers have been developed especially for the rear of pickup trucks that attach either to the bed or its sides.

A bike rack, is a device attached to the rear of an automobile or the front of a bus and is used for the safe and secure transporting of bicycles to and from your destination.