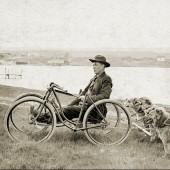 Jump expands e-bike experimental run program in LA
Jump expands e-bike experimental run program in Los Angeles, CA.
Last Thursday the SFMTA released its midpoint discoveries of JUMP's stationless e-bike program and gave the organization a green light to expand from 250 to 500 bikes.
In a Medium post published the same day, JUMP's Northern California General Manager Eddie Chen announced the expansion. "SFMTA's decision to expand our fleet to 500 bikes reflects both our constructive working relationship with San Francisco and the nearby demand for more JUMP bikes," Chen stated.
The extra bikes will hit the streets immediately. "Riders can expect to see 250 extra bikes on the streets beginning today," wrote Chen.
Bounce was selected in January as the main permitted organization in the experimental run program to operate its stationless e-bikes.
It was just four months into the experimental run program when JUMP was purchased by Uber. Only a few months later Lyft got in to the bikeshare game when it acquired Motivate, the parent organization of Ford GoBike.
A full evaluation is expected to be completed by March 31, 2019. At that time the SFMTA will make its recommendations for if and when JUMP will be allowed to permanently operate in the city.