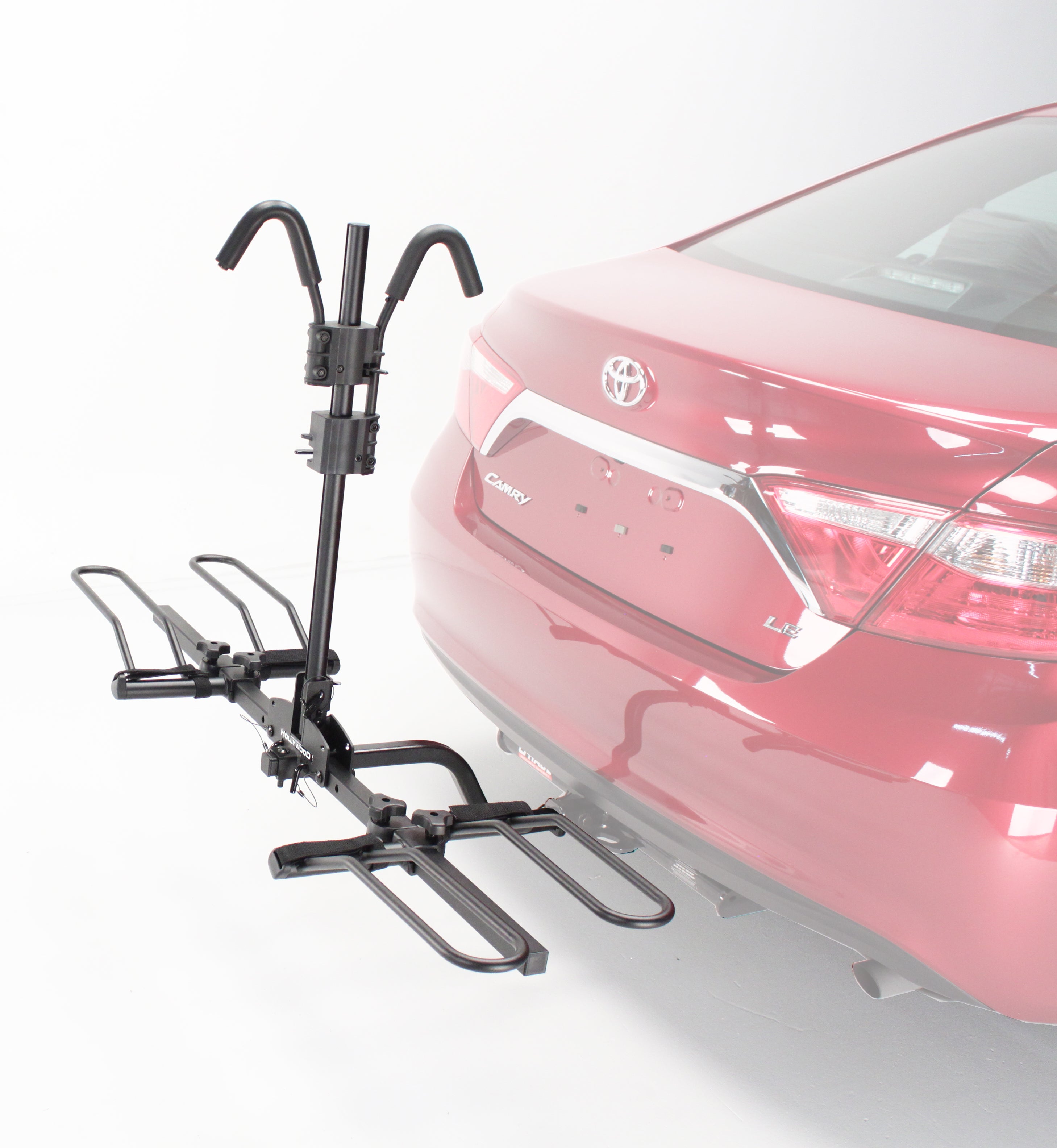 What's the difference between the HR200 Trail Rider and HR1000Y Sport Rider?
The difference is the direction (type) of fold. Both can be used on either a 1-1/4" or 2" receiver hitch.
On an HR200 Trail Rider the wheel/tire holder support arms fold up (vertically when the rack is not being used). The HR200 cannot fold horizontally.
On an HR1000Y the whole rack folds up horizontally (against the vehicle) or down horizontally to access the luggage compartment of the vehicle.