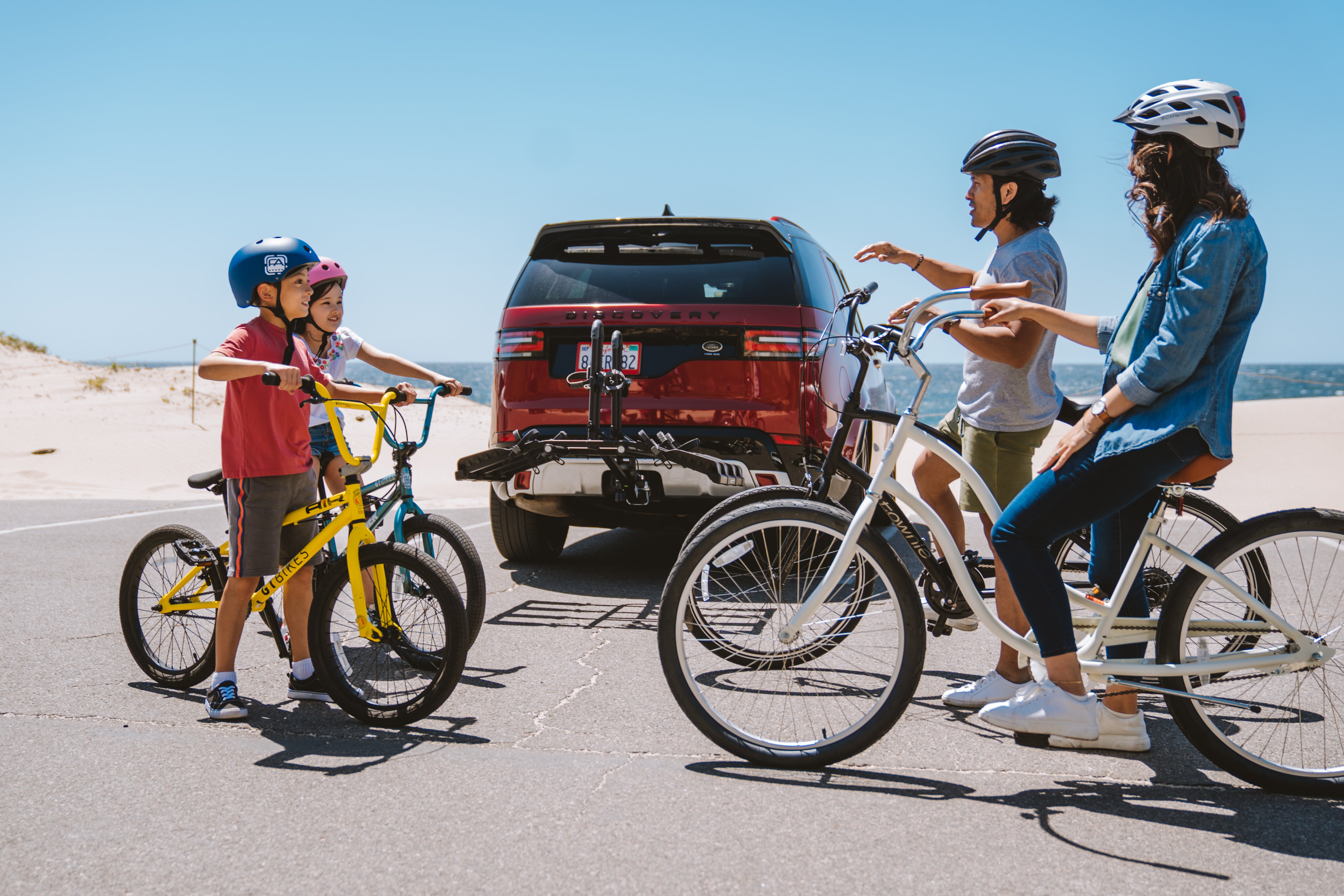 Destination 4 mentioned as Runner Up for Best Bike Rack for SUVs
According to Heavy.com, our very own
Destination 4
bike rack is the runner-up in the category 'best bike racks for SUVs and the #1 option under $550. 
Here's what they have to say about it: 
Do you need a sturdy bike rack that can carry bikes for the whole family? Consider the Hollywood Racks Destination Rack, which comes in 2 and 4-bike versions. I received the 2-bike version for a hands-on review.
My first impression was that this rack is relatively lightweight (24 pounds) and easy to carry. It didn't feel flimsy, though, thanks to a sturdy blend of alloy steel and plastic. Even the cradles and ratchets felt very secure, which is essential when you're transporting your precious bike.
Individual wheel trays hold each bike firmly in place, preventing excessive movement even on bumpy terrain. Loading and unloading is simple as well, and the trays are far apart enough so that your bikes won't rub against each other as you drive.
You can carry up to 2 bikes (maximum 35 lbs. each). As long as the wheelbase is 48 inches or less, it should fit. That includes most road, hybrid, mountain, kid's and women's bikes. It fits most bikes, including 20″, 29ers and 700c, and holds tires up to 3″ wide.
An adjustable center post secures each bike frame with a sliding and rotating attachment cradle. The 2-bike rack measures 44.5 x 8 x 14.5 inches while the 4-bike version measures 47 x 44 x 34 inches and weighs 42 lbs., so it's quite a bit heavier. Both fold up against the back of the car when not in use. 
As for actually putting the rack together, it comes fully pre-assembled to save you time and frustration. You'll need to complete a few simple steps to finish the assembly, including installing the wheel holder onto the main frame. All the necessary parts and tools are included. A basic installation guide is included and you can find additional videos on the Hollywood Racks website. It took me less than 30 minutes to finish the assembly.
Compatible with 1-1/4″ and 2″ hitch receivers, a receiver adapter is included to make installation easier on 2″ hitch receivers. You just insert the bike rack's hitch tube into the trailer hitch receiver and secure it with the included locking threaded hitch pin.
To see the full article on heavy.com, click here. We're honored to be part of this list and we're happy that experts and our clients love our bike racks.