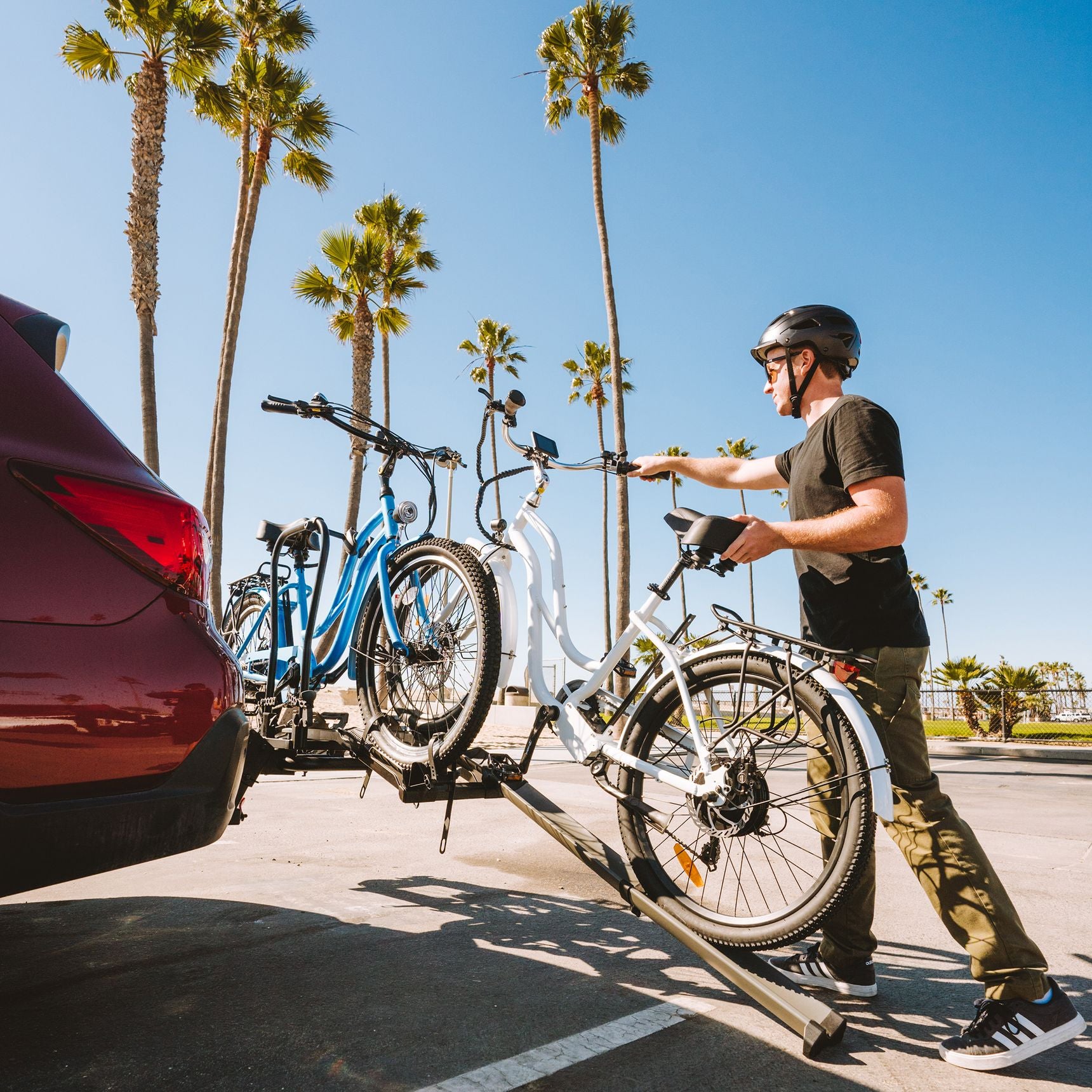 What the Wall Street Journal Has to Say About the Destination E
Our newest bike rack for electric bike racks, the Destination E is out and the word is out as well. Customers have been sharing photos of their adventures, taking their bikes everywhere. 
Now is the time to see what the experts are saying about the Destination E.
From the Wall Street Journal:
The Hollywood Racks Destination E is strong enough to carry two 70-pound bikes at once. Its streamlined design includes a ramp that makes loading and unloading such heavy cruisers easier. And you can tilt the rack down to access the trunk of your car without removing the bikes. According to Mr. Dacko, the simplicity of the design means you're likely to run into fewer glitches using the rack.
You can read the full article here.
The experts love our newest bike rack, the Destination E — and we're sure you'll love it too. Order yours today and get it delivered, for free to your front door within 3-5 business days.