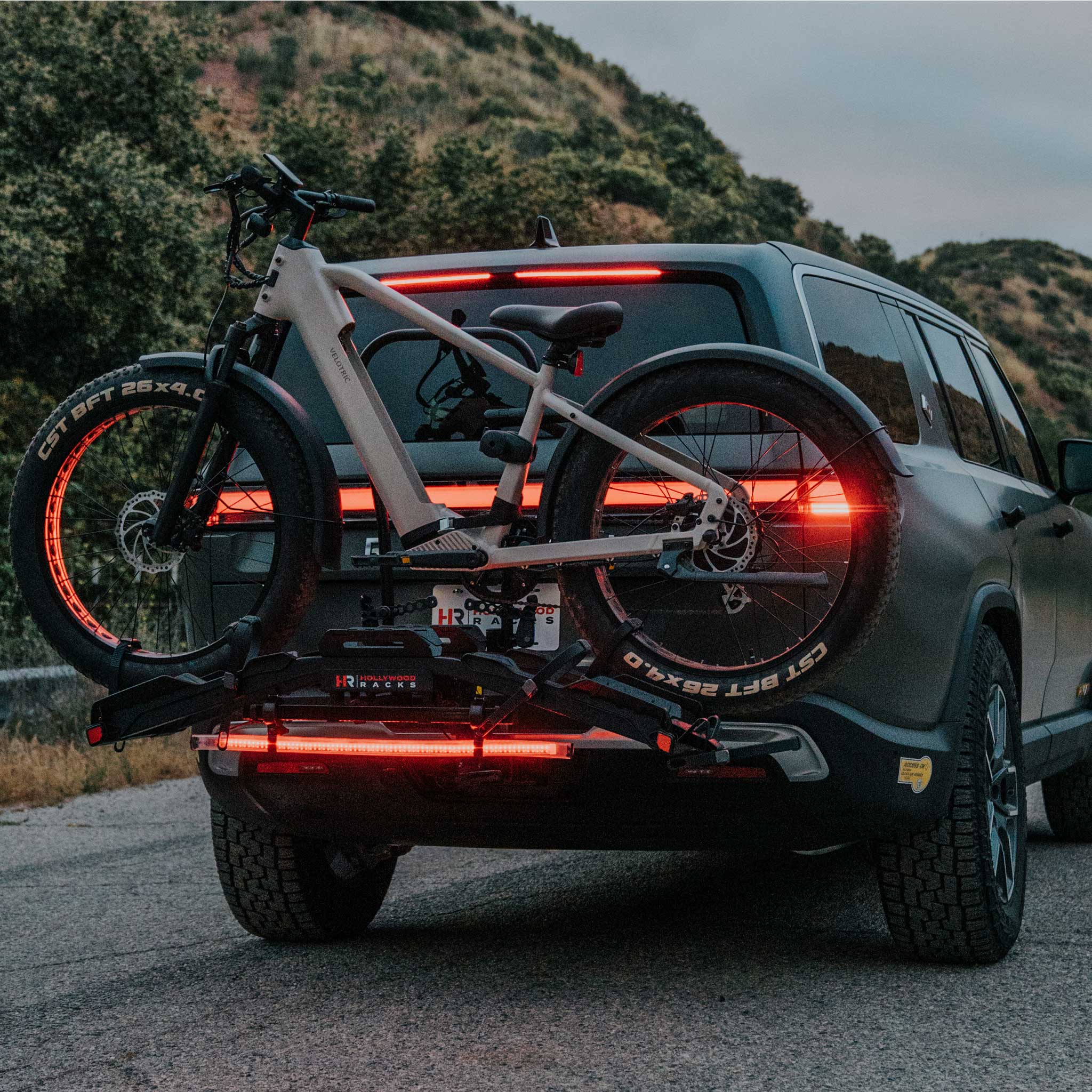 Hollywood Racks Celebrates 50 Years
Family-Owned Bike Rack Company Marks a Milestone
Los Angeles, California - 8/20/2023 - Hollywood Racks, a pioneer in the world of bike rack manufacturing, proudly announces its 50th anniversary in the business. What began as a small bike shop in Hollywood, California evolved into a global trailblazer in designing and producing high-quality bike racks for cars, trucks, SUVs, and RVs. The company's remarkable journey over three generations of family ownership is a testament to its commitment to innovation, quality, and customer satisfaction.
Hollywood Racks was founded in 1973 with a vision to make biking more accessible and convenient for all. Through decades of dedication and passion, the company has achieved this vision and has continuously adapted to the changing landscapes of biking and transportation. With the recent surge in popularity of electric bikes, Hollywood Racks recognized the need for specialized racks and developed several new products to meet the needs of heavier bikes. 
Hollywood Racks began when Henry Nusbaum designed one of the first folding bike racks in the back of the Hollywood Schwinn Bike Shop. Sales reps from bike companies noticed the racks in the store and began buying them for other retailers in the area. By 1980, Henry closed the store and opened a factory in Downtown Los Angeles. In 1986, Henry's son Neil, a former aerospace mechanical engineer, joined the company. Neil, who is still the head engineer and product designer today, grew the brand by introducing some of the first hitch racks to the market and distributing products internationally. In 2014 Neil's son Evan, now Chief Executive Officer, joined the company and has led the charge to serve the Electric Bike industry with the development of heavy duty racks for e-bikes.
"We are incredibly proud to celebrate five decades of innovation, growth, and service to our valued customers," said Evan Nusbaum. "From starting out in a bike shop to becoming a global operation, our story is deeply intertwined with our customers, retailers, distributors, and especially our employees, many of whom have been with the company for 20+ years. We owe our gratitude to them for making this journey possible." 
Half a century after Henry Nusbaum designed his first rack, Hollywood Racks stands as an industry leader, known for its exceptional craftsmanship, durability, and user-friendly products. As it steps into the next phase of its journey, the company's legacy of innovation and dependability will continue to inspire and set new benchmarks in the industry.

To celebrate, we're offering a unique deal, just for you. Take $50 off your next order and get FREE shipping w/code 50 years. 


Deal Only Available at www.hollywoodracks.com from 8/15 to 8/23. *Cannot be combined with any other discounts.