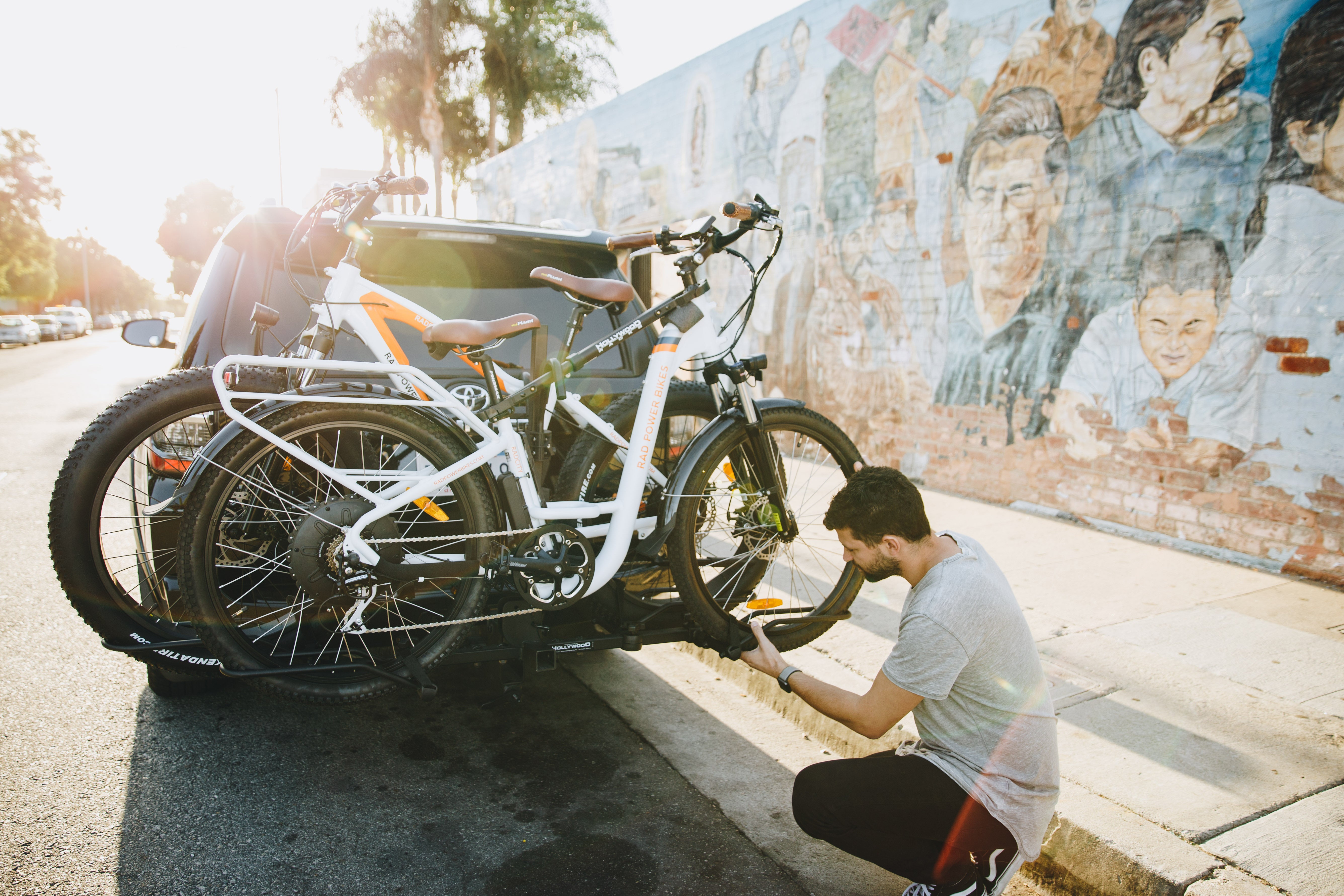 How to Get Your Bike Summer Ready
After a long, dreary winter, we're all on the same page: the second the sun comes out, it's time to get back to outdoor adventuring. Whether you kept trekking all winter or you're pulling your wheels out of storage for the first time in months, now is a great time to make sure your bike is ready for safe and comfortable rides all summer long. It might feel like an overwhelming task, but we've compiled the main checkpoints to ensure your bike is ready for summer!
Clean things up
First things first, it's time to shine her up! This is best done with soft brushes, rags, and a bucket of soapy water — using a hose can force water into spots where it can end up causing damage. Scrub down your bike from top to bottom, making sure you get rid of all of the built-up dirt, dust, and salt. Once everything is looking good, take a look around for any rust. This is the easiest time to spot rusted chains and bolts so you can get them replaced before you start cruising. 
Lube the chain
After brushing off the chain (you can use an old toothbrush for this), it's time to add some lubricant to keep things riding smoothly. After relubricating the chain, make sure you wipe off all of the excess lubricant, as too much can actually lead to your chain collecting dirt faster. 
Check all cables and brakes
In terms of safe riding, this is one of the most important steps. Test out your brakes to ensure they engage evenly and without any hiccups. And since everything is clean, this is also the best time to examine all of the cables for knicks or frays, as well as make sure they aren't stretched. If you find any issues, replace the cables or brake pads right away. 
Pump your tires
After long months of extreme temperature fluctuation, your tires are probably in rough shape. Make sure that you pump them up to keep you cruising easily and to make sure you don't damage the wheels. 
Test your gears

Make sure that all of the gears are in good shape by taking a quick spin around your block, shifting through each gear to see that they don't skip. 
Full tune-up
Transitioning between seasons is a great time to take your bike in for a full tune-up. If you don't have a go-to bike shop, here are some great spots near you. Then you can skip all of the above steps, and all you need to do is load your bike up on your Hollywood Bike Racks and you'll be cruising in the sun no time. 
Now that your bike is ready for summer cruising, make sure you follow us on
Facebook
and
Instagram
and sign up for our
newsletter
for more biking tips, inspiration, and trip ideas. For all of your summer bike adventures, make sure your car is fully outfitted and ready to take on the challenge with one of our favorite bike racks. Check out our
Fit Guide to find the ideal bike rack for your vehicle.