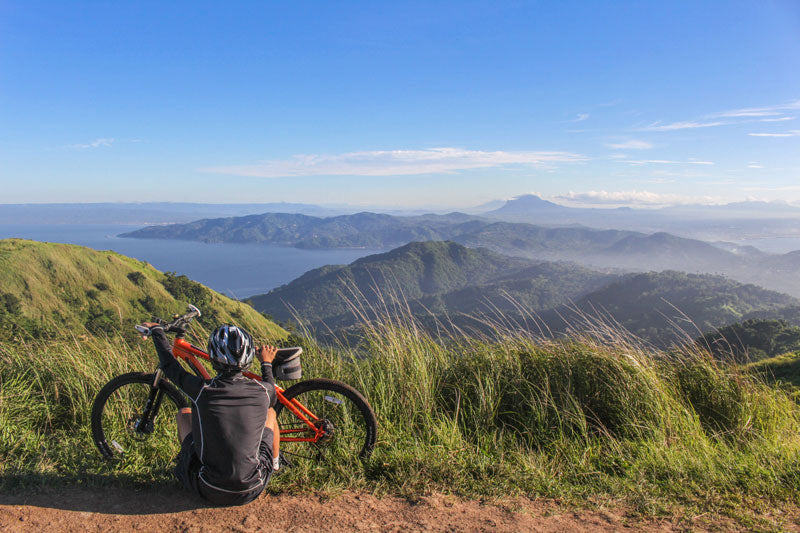 Best day trips for biking out of Los Angeles, CA
Best day trips for biking out of Los Angeles, CA
We love city living just as much as the next person, but when it comes to fulfilling our need for nature, our bikes deserve to cruise down more than just another crowded street. When you're looking for adventure but don't want to use up precious vacation days, try out one of these easy biking day trips from Los Angeles. You'll feel like you're in a different world and all it takes is loading up your bike on your car, packing up snacks and water, and slathering on your SPF, of course.
This is one of our top bike trips from Los Angeles because it's only 20 miles away, and includes some coastal drive time to top things off. With 29 miles of bike trails, you'll be set for a day full of adventure. This park has a mixture of difficulty levels, but most of them fall in the middle of the spectrum, so be ready for some challenge. Make sure you check out Backbone Trail — with a 1,953-foot ascent, you'll end up with breathtaking views of the ocean, mountains, and downtown Los Angeles.  
If you're looking for more trail options than you know what to do with, Angeles National Forest is going to be a dream. Even though it's just 27 miles outside of the city, you'll find 299 miles of trails, with 34 of them being easy, 60 being medium, and 6 being difficult. As far as true biking challenges go, El Prieto Trail will not leave you disappointed.
Located just 50 miles south of Los Angeles, this is a spot that you can head to with relatively little planning ahead, while still feeling like you made a trip out of it. They have over 20 miles of trails, with a good selection of easy, medium, and difficult bike rides. One of the must-ride trails is Meadows Trail. Even though it's only 1.7 miles, there are so many twists and turns that it'll be a great ride from start to finish.
If you're looking for a longer road trip and a real change of scenery, Los Padres National Forest will be an easy choice, found 70 miles north of Los Angeles. While you're there, you might as well make a stop in Santa Barbara (and grab some grub) and add some beach time to your lineup to celebrate a good ride. This forest also is great for the amount of mountain bike rides it offers, with 218 miles of trails and a healthy mix of levels. For those looking for a more leisurely time, North Pinos View is an easy trail with only a 34-foot ascent and a gorgeous viewpoint at the end.
Whether you make it your summer goal to check every trail off of the list, or you're just looking to make a quick day trip, we want to hear what you think! Find us on
Facebook
and
Instagram
, and then get more summer biking tips and inspiration by signing up for our
newsletter
. For this summer bike adventure and more, make sure your car is fully outfitted and ready to take on the challenge with one of our favorite
bike racks
.