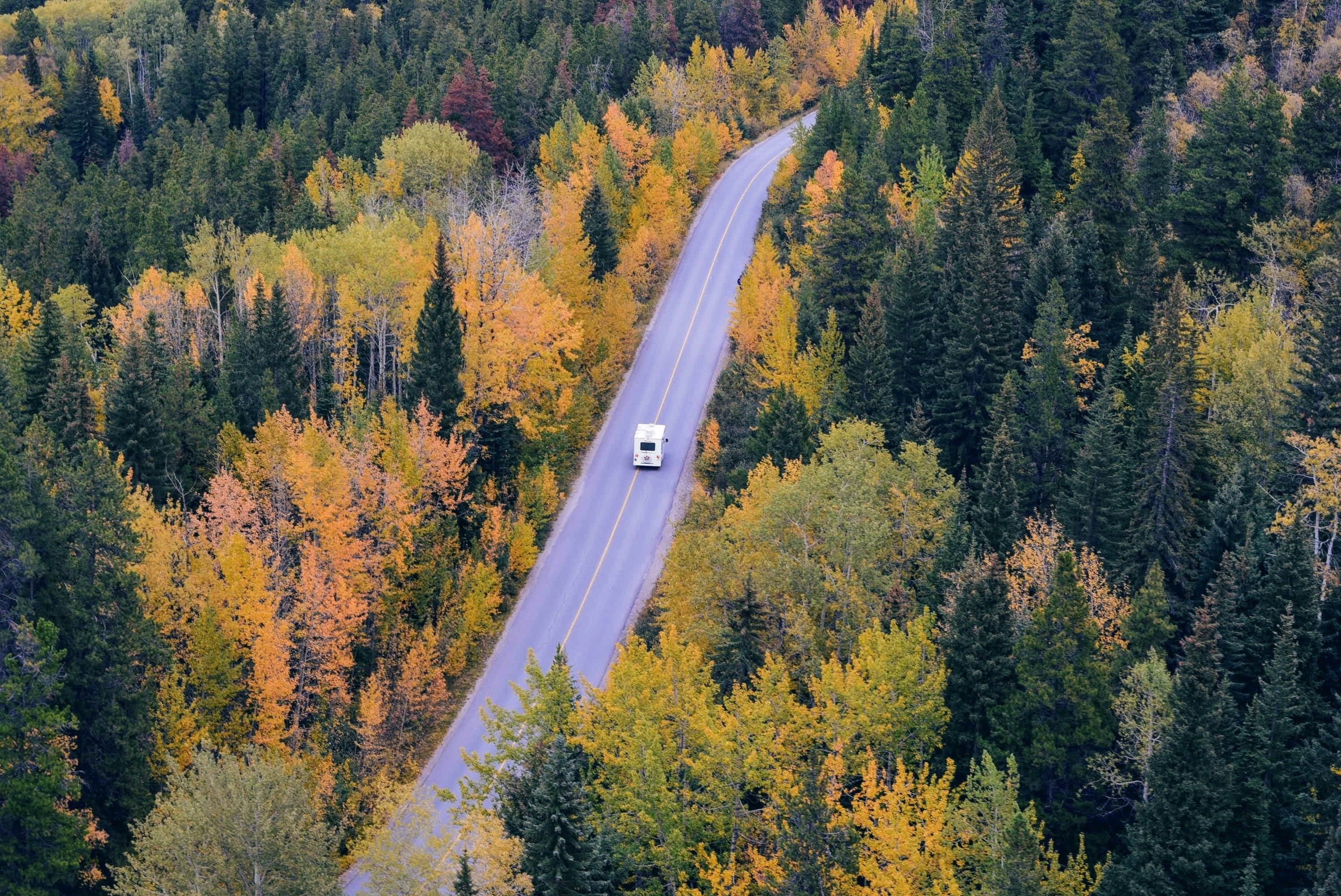 5 Best Fall RV Campground with Bike Trails
Fall is officially here, although it may not feel like it yet. And while some may argue that summer is the prime season for vacationing, there's something so special about loading up the bikes and cruising through the changing leaves and not worrying about overheating while you're at it. Earlier this summer we shared our 5 favorite RV trips for bringing your bikes with, but now we've done the hard work to find the best RV campgrounds with bike trails within the park. This way you can cruise all day and then end up right back at home base, ready for a bonfire, smores, and ghost stories (hey, it is almost Halloween). So pack up your cycles on your RV with our RV bike rack, pick a destination, and get ready for autumn adventures.
If you're leaving out of Southern California, this is perfect for a longer weekend trip since it'll take most of the day to drive there, but it's more than worth it. The bike trails start right at the edge of the park and lead into Tucson Mountain Park and Saguaro National Park where you'll find a ton of great mountain biking trails across all skill levels. And not to mention fall is the perfect time to make your way down, since as the name suggests, you probably wouldn't want to spend a full summer day baking in the sun. 
L.L. Stub Steward State Park is one of our favorites since it's only 34 miles from Portland, so you can add on an extra stop (and pick up a few treats from Voodoo Doughnut while you're at it). This campground will have you nestled in the most stunning scenery, and with 38 miles of mountain biking trails, you'll have no trouble filling your time. If you're wanting to add on some other activities to your trip lineup, they also have an 18-hole disc golf course, which is a great way to convince your non-biking friends to make the journey with you. 
Don't be fooled by the California address — if you're leaving from Southern California, this will also be a full day of driving. Which means the gorgeous new terrain that you're looking for and a great way to get out of your hectic routine. The park itself is home to some tamer bike trails that are safe for bikers of any level, but you can easily make your way over to nearby Lake Tahoe and hit the legendary Flume Ride Trail. 
This is the longest trip on our list, so try to plan it when you have a few extra days for driving. And we also would recommend making a stop in Arizona to break up the journey — in fact, you can spend a night at Desert Trails, which is less than two hours out of the way. There's no way that we were about to leave this off of our list, though, since it's one of the nicest RV resorts we've ever seen. But more importantly, Angel Fire Bike Park is the largest bike park in the Rocky Mountains. We're talking over 60 miles of trails and 2,000 vertical feet, all served by lifts.  
Make your way to the gorgeous red hills without having to spend days on the road by visiting Zion West RV Park. The full-service RV park has direct access to trails that lead out of the park and into the surrounding parks for an endless amount of bike trails. Plus, if you want to add on some more sightseeing, you'll be able to add Las Vegas and the Grand Canyon as stops on your drive.
We've only covered the tip of the iceberg with this list, so we want to hear from you! Comment with your favorite RV campgrounds for biking or let us know what spots you've been meaning to visit! Find us on
Facebook
and
Instagram
, and then get more biking tips and inspiration by signing up for our
newsletter
.