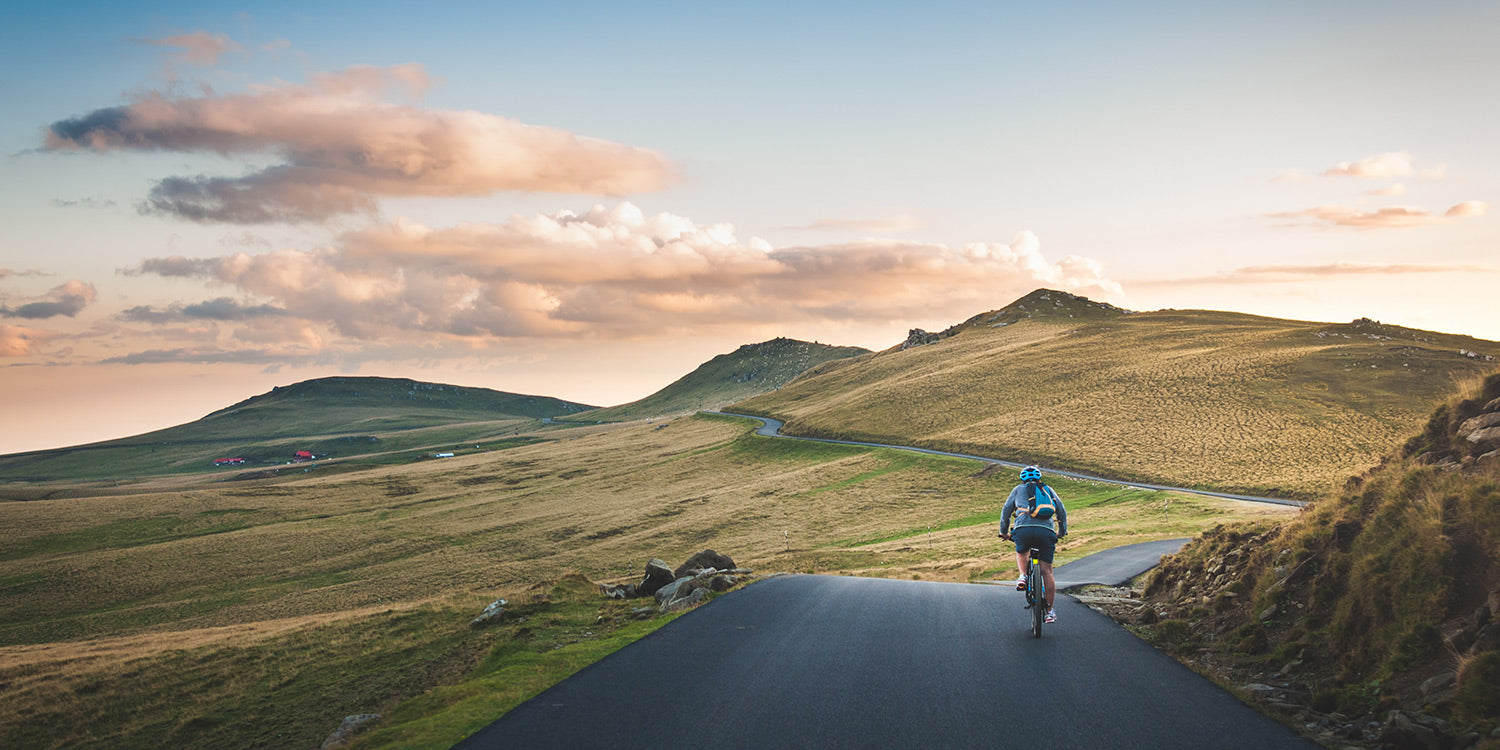 Benefits of Riding Your Bike
Everyone knows the saying 'good things come to those who sweat' and for us, there is no better way to heat up your body than going for a ride. Riding your bike is one of the most fun ways to get some exercise and, on top of that, it comes with a lot of health benefits. Here's a list with the top benefits of cycling:
It's Good for Your Heart
Studies show that regular aerobic exercise, like cycling, raises your heart rate and gets the blood pumping around your body reducing the risks of heart disease and other major illnesses. Getting 2 or 3 miles a day (a ride to the store or to work) will stimulate your body to create endorphins which will make you feel younger and healthier.
It's Easy On Your Joints (and Can Help You Ease Back into Exercise after Injury)
There aren't many sports out there that give you that intense workout you're looking for while not being hard on your joints. Riding a bike is a great idea for those coming back from a back or knee injury but also for those who want to start taking care of their joints early. When you sit on your bike seat, you're taking your weight off your legs and feet and putting it on your hips making it the ideal workout for anyone with joint pain or age-related stiffness
It Decreases Stress
Hitting the road (or the dirt) is an effective way of focusing on whatever you have in front of you, for as long as your ride takes. Cycling is a powerful medicine to beat stress. The repetitive action of pedaling feels pretty similar to meditation. Focusing on your pedal stroke will help you block out other worries of the day, giving your brain a much-needed break.
Solid Workout
Your bike won't judge you and will always be there whenever you need it. You can hop on it every day or twice a week, for a couple of miles or going for long rides. You can be an avid biker or a beginner trying a new thing. There's no perfect speed or rhythm. Cycling is not just for athletes in their twenties but for everyone. And, as you rack up miles, you'll start noticing changes in your body, more energy, losing excess weight, toning muscles, and more endurance. Putting it simply: committing to ride your bike a couple of times per week will get you in better shape. So, what are you waiting for?
It Makes You Happier
Last but not least, riding your bike makes you happier, and for us, this is the most important part. A healthier life starts with how you feel and biking will change you from the inside out. If the weather is in your favor, there's nothing like going for a ride, enjoying the fresh air, nature sights, the wind on your face and the sweat running through your skin. 
There are a lot more benefits of cycling and we want to know, what do you love the most about biking? As part of this beautiful bike community, we want to encourage you to go for a ride, explore new trails and roads, as much as possible. Need a bike rack? Check out our fit guide and find the ideal fit for your vehicle.