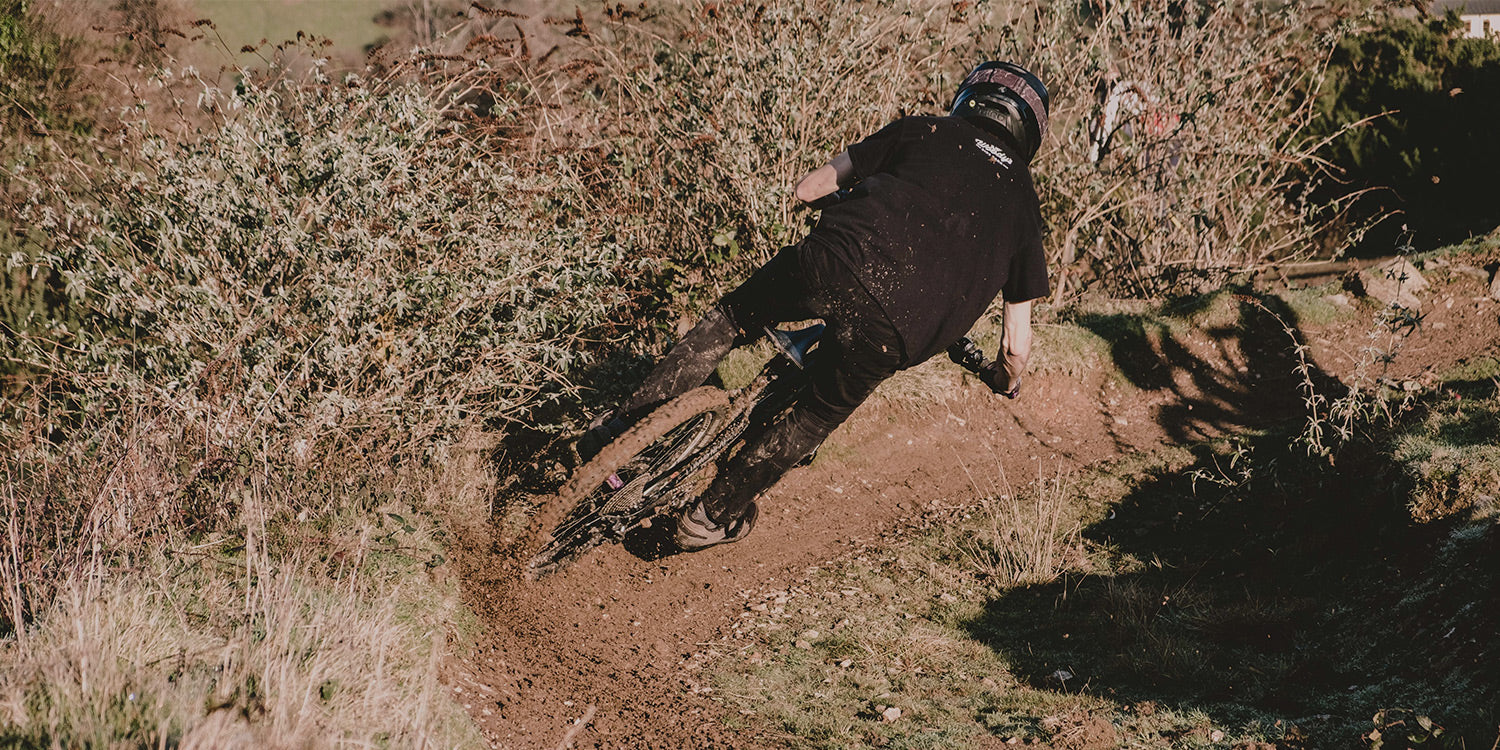 How to Clean Your Bike After a Mountain Bike Ride
Many of us went through the thought "I'll never be able to clean that" after an epic-yet-messy mountain bike ride. Sure, you can grab a hose and water everything off, but if you want to take care of your bike for the long run (or ride) we have a couple of tips you can try and common mistakes you should avoid when cleaning up your bike after a ride.
Cleaning Supplies
What do you need to clean up your bike after a ride? Is Chain Lubricant necessary? For this cleanup, you won't need much. Remember, this is an everyday, fast way to wash your bike. If you want to go for a deep cleaning you may want to talk with a specialist that could give you a more accurate procedure depending on the bike you have, the dirt you've been riding on, and more. For this process, you'll only need a soft and a hard brush, a hose, washing liquid, a lint-free cloth or paper towel, and a bike chain lubricant. A bike stand will make the job easier if you have one.
Getting Started
Keep your hose handy and don't be shy with it, but before you turn it on, find a good washing area. A space with good drainage and away from the wind and dust. Make sure that the water doesn't splash back onto your bike. And no matter how many times you hear it, you don't need a pressure washer. That strong pressure can damage your bike and remove grease that is actually protecting your suspension system. Once you find a good spot, rinse your bike with cold water starting from the top and make your way down. These will help clear that soft layer of dust and dirt, allowing you to start the deeper cleaning process.
Rinse. Brush. Repeat.
If you can, switch your water temperature from cold to warm and grab a soft brush. Apply the bike-specific washing liquid to the brush and not to your bike and go through your bike once again from top to bottom. If you have one, take a harder brush and scrub your tires and rim while looking for any damage such as thorns, cuts, torn, etc. Depending on how dirty your bike is, repeat the process, going through your bike frame and components with a soft brush one more time.
Let it Dry
If you had your bike on a stand, take it off and find a sunny spot away from the wind, that will allow any sitting water to dry or drain. A bike stand may come handy not only for drying but also for storing your bike. You can let the bike air dry, but doing it manually will help you to catch up with any remaining soap or dirt and it's important to dry your chain. Grab a lint-free cloth and dry the excess of water while inspecting one more time your bike (frame, wheels, suspension, etc.) If you want to use your lube, make sure your bike is completely dry. Before you start, run the chain through a dry clean rag to ensure it's completely dry. Then, apply one drop of lubricant per chain link. In the end, make sure to wipe off any excess.
Remember, this is a quick, superficial way to clean your bike after a ride. We recommend a deep clean every other week. We're sure you have your own way to wash your bike, what would you add to our process?