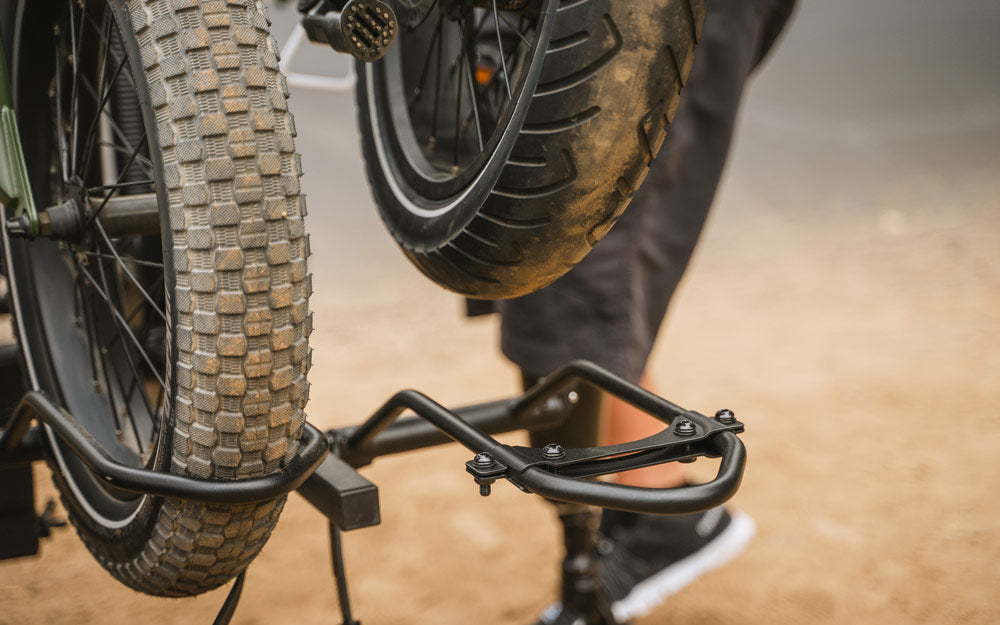 Universal Wheel Holders — One size fits them all.
We're excited to announce the release of our newest product, the universal wheel holders for Hollywood Racks bike racks. Our new universal wheel holders have been added to our electric bike racks, giving you the feature that many of you were asking. Now, when you choose the RV Rider or the Sport Rider for electric bikes you'll have the ease of knowing that you can carry any bike without having to change the bike rack or even the wheel holders. Our new universal wheel holders were designed to hold any wheel size, from regular to fat tires up to five inches wide.
If you have already a Sport Rider or RV Rider for electric bikes, you can still get the wheel holders and update it for the ultimate bike rack experience.
If you want to stay in the loop about new products, events, deals, and more, don't forget to sign to our newsletter.