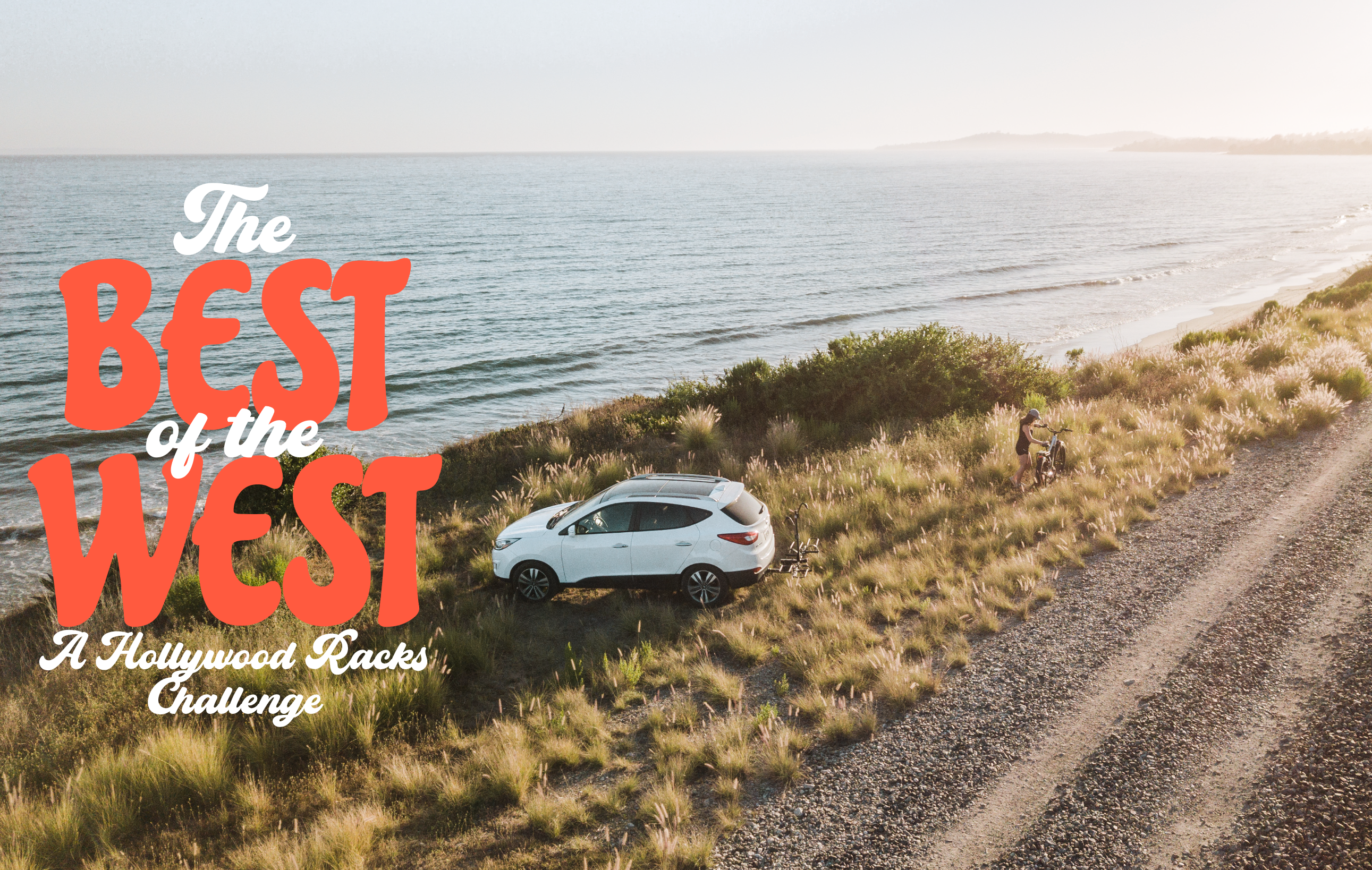 The Best of the West Challenge: The Best MTB Trails of the U.S. West Coast
We love the spring season: the sun is shining bright, the snow is melting away, and new trails are coming back to life! This year, we wanted to do something special, something that helps us push our limits, get out of our comfort zone while exploring some amazing places. For this spring/summer season, Hollywood Racks is inviting everyone out there to follow us in the 'Best of the West' challenge. We asked our friends and followers to help us choose the best mountain bike trails in Washington, Oregon, California, Utah, and Arizona, and we couldn't be happier with the results. 
Let's face it. Choosing the best 10 trails on the West Coast is a really tough challenge and it's hard to do it justice. However, we love the input and idea the Hollywood Racks Community gave us. 
We could even make an amazing trip off the destinations that didn't make the cut: Dry Hill in Port Angeles, Ape Canyon/Plains of Abraham, the South Side of Mount St. Helens, Banner Forest, Port Orchard, Washington, Swan Creek, Tacoma in WA; Sandy Ridge Trail System, Blackrock, Salem in OR; The Forest of Nisene Marks & Soquel Demonstration Forest in Santa Cruz, Mount Wilson Trail, Pasadena CA; Wasatch Crest Trail in Park City/Salt Lake City, Red Canyon/Thunder Mountain, Panguitch UT; Hangover, Sedona, Black Canyon Trail, Phoenix, Schultz Creek, Flagstaff AZ...just to make a few. 
Here are the best trails of the West Coast according to you:
WASHINGTON: 
OREGON:
CALIFORNIA:
UTAH:
ARIZONA:
Now that the trail list is set, the adventure begins! The Best of the West Challenge is about exploring the best free trails on the West Coast, from Washington all the way down to Arizona — or the other way around! With trails for every level, the competition is not about winning but enjoying the views, earning every turn, and pushing your limits. We believe that the best way to do so is it planning a road trip and camping around these amazing places, making the most of every destination. That's why next week with our friends from The Dyrt, we'll put together a road trip plan with the best camping spots surrounding these areas. 
Planning on joining us on the challenge? Don't forget to tag us on Instagram by using the hashtags #HollywoodRacks and #BestOfTheWestChallenge
If you think that we've left your favorite trail behind, let us know. We're planning on doing this Challenge every year from now on and we're already taking ideas for next year. And, of course, if you need a bike rack to take your mountain bike to the trails, well, we've got you covered. Just click here to see our available bike racks and find the one that best fits your vehicle/bikes.