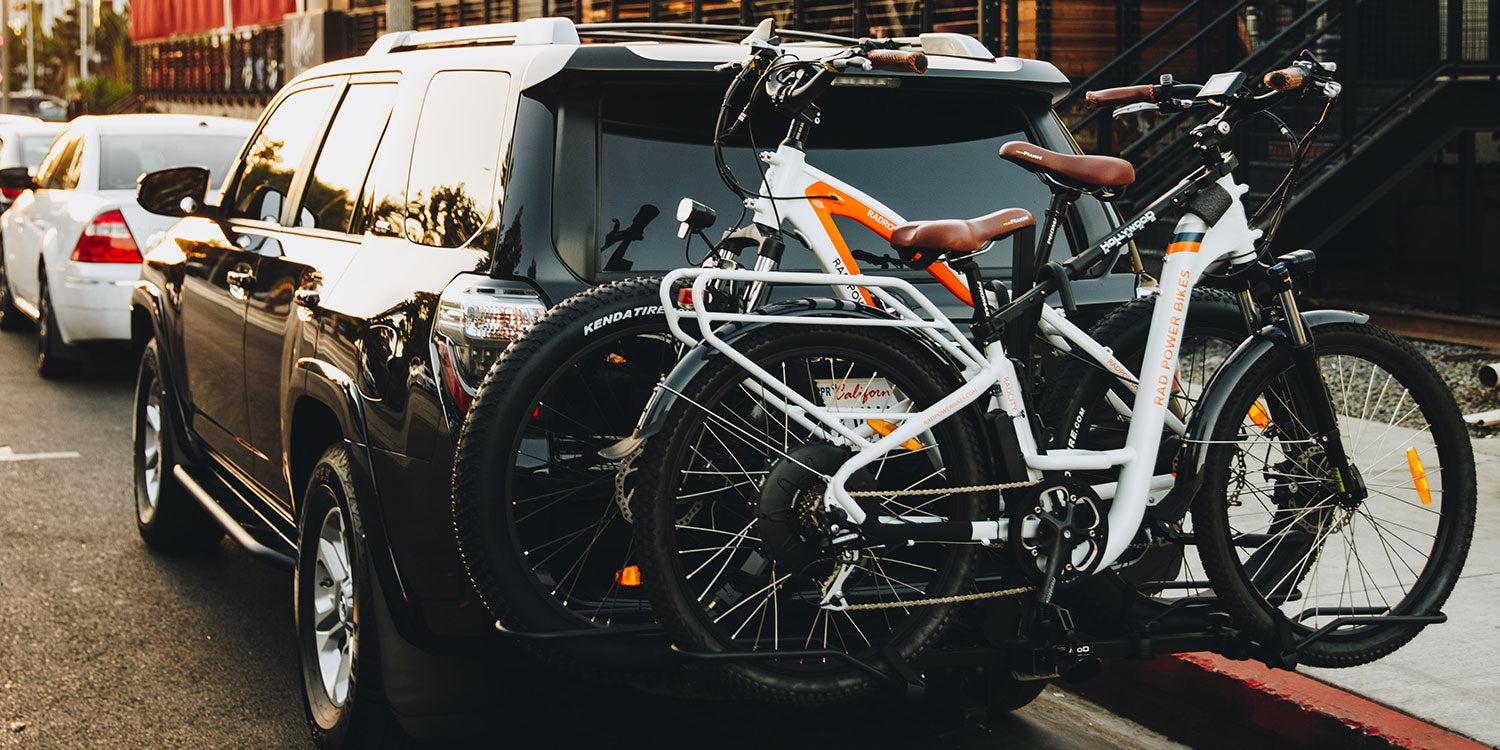 Why We Love Cargo Bikes and You Should Too
When it comes to biking, we all dream of the day when we can use our bikes for virtually everything, whether we're running errands, picking the kids up from school, or cruising to plans on the other side of town. And that's why we love cargo bikes. Cargo bikes give you the freedom to carry as much as you need to — kids included — while letting you incorporate biking into some of the moments when you'd otherwise have to drive. By allowing you the ease that a car gives you of carrying whatever you need, you can make your life a little more environmentally conscious while also bringing your favorite activity into your day-to-day life.  
For the most efficient travel, electric bikes are the perfect solution. We know that there are hundreds of different bikes out there, but one of our favorite go-to spots for our bike needs is Seattle-based Rad Power Bikes. And don't be concerned that you'll end up stranded after filling up your RadWagon with everything you need. With an estimated 25 to 45 miles per gallon (not to mention, the ability to hold up to 350 pounds), we mean it when we say that this bike can really hold up as your main form of transportation. 
If you are looking for something a little more rugged — or for the ultimate in storage capacity in the case of front-loader cargo bikes — Yuba has quickly become another one of our top choices. Of course, they do have electric options, but the classic front-load cargo bike is one of our favorites for when you really have a lot to haul. 

Of course, once you add a cargo bike to your lineup, you might worry that it will only be accessible when you're at home — a lot of storage space doesn't seem to lend itself to easy transport of the bike itself. But then again, you know what we're about, so you probably have an idea of our solution. Cargo bike racks, of course (not that you really needed us to remind you)! If you want to carry two electric cargo bikes on a road trip, the Sport Rider SE hitch bike rack will do the trick. It will also work for two standard bikes, but has extra heavy-duty wheel holders and a reinforced frame to keep even your heavier bikes (up to 80 pounds each) safe and secure. If your bike family includes a tricycle, the Sport Rider SE Hitch Bike Rack For E-Bikes and E-Trikes is for you. Holding up to 180 pounds (a 100lb trike bike and an 80lb bike), this E-bike rack also has locking frame hooks to make sure that your bikes stay safe no matter how long your journey is. And better yet, both of these racks easily fold up so that they aren't in the way when you're not using them, 
We know that every cargo-bike rider has their own special reasons why they love them, so we want to hear from you! Comment with your favorite features and what your cargo bike can do! Find us on
Facebook
and
Instagram
, and then get more biking tips and inspiration by signing up for our
newsletter
.